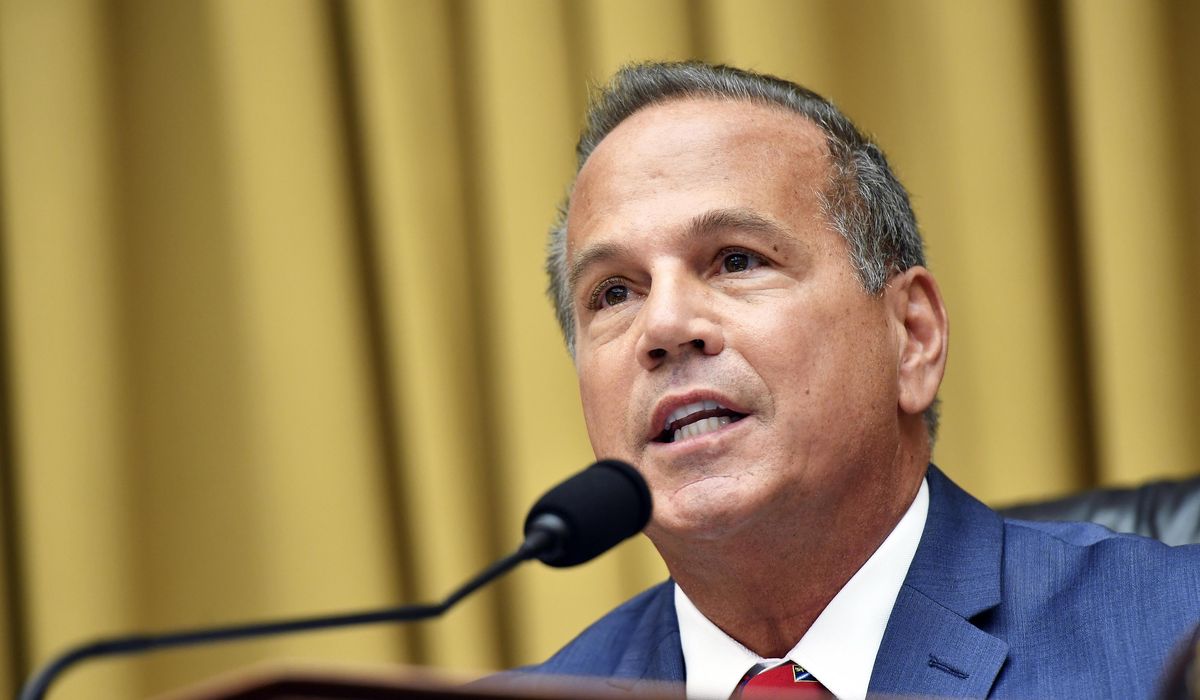 House Democrats ushered in a new generation of members Wednesday to their top three leadership rungs, but the surprising twist unfolded around who will fill their No. 4 post as assistant Democratic leader.
Rep. David Cicilline of Rhode Island announced an unexpected bid for the job against Rep. James Clyburn, the only holdout among the caucus's current, aging lineup of leaders. He relinquished his current No. 3 spot as majority whip but wanted to keep a seat at the leadership table.
The contest tees up a clash in the party between those who have called for generational change and those who believe a tenured presence could help a younger and less experienced leadership team navigate the political waters when Democrats are in the minority come January.
Both members also represent prominent minority factions within the party. Mr. Cicilline, 61, is openly gay and a member of the Progressive Caucus. Mr. Clyburn, 82, is a senior member of the Congressional Black Caucus and used his decades of political capital within his state of South Carolina to springboard then-candidate Joe Biden ahead in the Democratic primary.
Speaker Nancy Pelosi of California and Majority Leader Steny Hoyer of Maryland both relinquished their top two positions to younger successors, leaving some younger members frustrated by Mr. Clyburn's refusal to turn over his reins to someone new.
One Democrat, who asked not to be named, described Mr. Clyburn's bid as a "vanity project." Other prominent Democrats said they were undecided, including Alexandria Ocasio-Cortez of New York, Progressive Caucus Vice Chair Mark Pocan of Wisconsin, and CBC members Cori Bush of Missouri and Jamaal Bowman of New York.
---
SEE ALSO: Pelosi named 'Speaker Emerita' as House Democrats bid adieu to their longtime leader
---
Older Democrats, however, said they would stick by Mr. Clyburn, citing his almost 20 years as the third-ranking House Democrat.
"I don't think that you want to throw the baby out with the bathwater every time there is some change," said Rep. Danny Davis of Illinois, 81, who is a CBC member.
Mr. Cicilline was a Trump impeachment manager during the ex-president's second trial and climbed the ranks of Democratic leadership in recent years. In 2017, he became the first openly gay leader in Congress when he was elected to head the party's policy and messaging strategy team.
The six-term Democrat, who co-chairs the Congressional LGBTQ+ Equality Caucus, said the recent deadly shooting at a gay bar in Colorado motivated his run for the leadership post. The LGBTQ community, he argued, needs a spot of its own at the decision-making table.  
"The LGBTQ community, which is a very important part of our caucus and is a community that is particularly under attack all across this country, needs to be represented at the leadership table," Mr. Cicilline said. "I feel very strongly about that, and I think a lot of my colleagues feel the same way."
In a letter to colleagues, he noted that the two LGBTQ members in House Democratic leadership lost their races in this year's midterms: Sean Patrick Maloney and Mondaire Jones of New York.
Mr. Bowman, who is a member of the far-left "Squad" along with Ms. Ocasio-Cortez, Ms. Bush and others, said he was still deliberating about who to vote for but signaled it might be time for a change. He emphasized that although Mr. Clyburn is a "seasoned leader" who represents the South, the "transition of leadership from one generation to the next, I really value that. That's really important to me."
Mr. Clyburn has argued that his presence in leadership remains crucial because it offers the South representation among the top brass. He was running for the No. 4 position unopposed until Mr. Cicilline jumped in the race Wednesday during other closed-door leadership elections. 
In that meeting, House Democrats elected Rep. Hakeem Jeffries of New York, Katherine Clark of Massachusetts and Pete Aguilar of California to the top three roles of Democratic leader, minority whip and caucus chair. 
All three were unopposed.   
The election between Mr. Cicilline and Mr. Clyburn will take place privately on Thursday and out of view of news cameras.
"I think that the value of Jim Clyburn as a seasoned leader, as one with historic knowledge and precedent, he would be in a position to give advice to our new, younger leadership team. I think it's part of the evolution," Mr. Davis said. "I think there are some people who understand that and they're some who don't."




View original Post